Screening Resource/Safe Sport Centre
---
DO YOUR PART TO KEEP KIDS SAFE
---
What is Safe Sport?
Creating an healthy, supportive, and respectful sports environment where individuals are free from all forms of harassment and abuse.

How can you help keep kids Safe as a Coach/Parent or Sports Leader?
1. Respect in Sport Certification
An online course where Coaches, Sports Leaders and even parents can help keep kids safe. Respect in Sport was designed to help coaches/sport leaders to help identify and learn how to deal with abuse, neglect, harassment and bullying in sports.

2. Coaching Courses
Available through the National Coaching Certification Program (NCCP), and they also offer a course called Make Ethical Decisions (MED). This course can help coaches to identify the implications of difficult situations that present themselves in sports.

3. Screening Policies/ Process
Good and effective way to try and keep kids safe. The screening processes can include, volunteer interviews, reference checks, criminal record checks/ vulnerable sector checks and child abuse registry checks.

4. The Rule of Two is a method that served to protect minors who may be in a potentially vulnerable situation by ensuring that more than one adult is present. Some examples of vulnerable situations include closed door meetings, travel, and training environments.

Leaving the doors open, meeting in public areas, copying parents on emails and text messages. These are just a few examples of the many ways to protect minors.

5. Trust your gut.
Don't ignore that little voice in your mind telling you something is wrong. Don't be afraid to ask questions and get help.
---

Are you or someone you know experiencing abuse, harassment, bullying ot hazing in sports?
Need someone to talk to?
Call the safe sport line: 1-833-656-SAFE (7233) OR
Email:
help@safesportline.ca
---
Safe Sport Tips for Athletes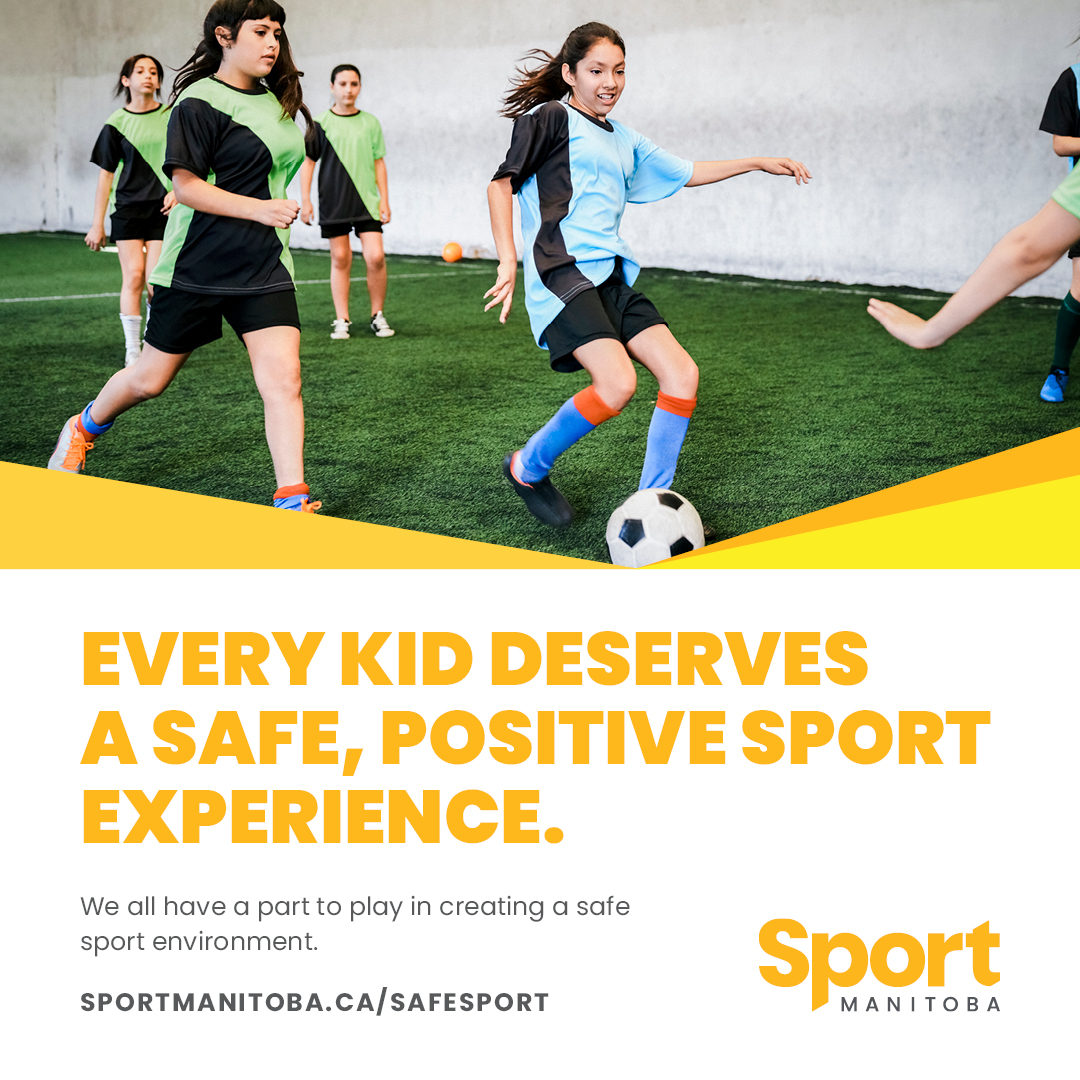 Why Should You Warm Up?
Watch the Sport Manitoba Video on why it is important to warm up.
---
TrueSport Video
More information on TrueSportRegister to Take the TrueSport Pledge

---
Resources and Forms
Criminal Record Screening Policy
(Current)
Declaration of Cleared CPIC status
(Current)
Volunteer Application Form
NCCP/The Locker
Respect in Sport